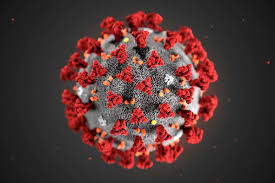 COVID-19 Update
At Informetric Systems Inc. we are determined to support our customers during this tremendously difficult time and are taking generous measures to make sure our customers are fully satisfied while adjusting to social-distancing. Our departments are qualified to overcome the challenges the COVID-19 pandemic has brought upon us; we will continue to fully offer our services to our customers with zero drawbacks.
Understanding the great depth our software reaches through our customers and partners around the world, we acknowledge how crucial our support, trainings, demos, and software releases are during this time. As a company we are prepared to bring every customer individualized aid to ensure they feel capable to produce success within their own businesses remotely. By assuring our customers are satisfied and efficient in using our software's features while social distancing, we are protecting our global community's health. 
As communities begin to lighten restrictions and begin a new state of normality, Informetric Systems will continue to take precautions in an effort to protect our customers, employees, families, and friends. All upcoming training courses and meetings are accessible virtually to ensure close contact is limited to necessary occasions only.
We give thanks and express our deepest gratitude to health care and essential workers who continuously sacrifice their well-being to protect and serve others are always in our thoughts.
Thank you.
Informetric Systems Inc.