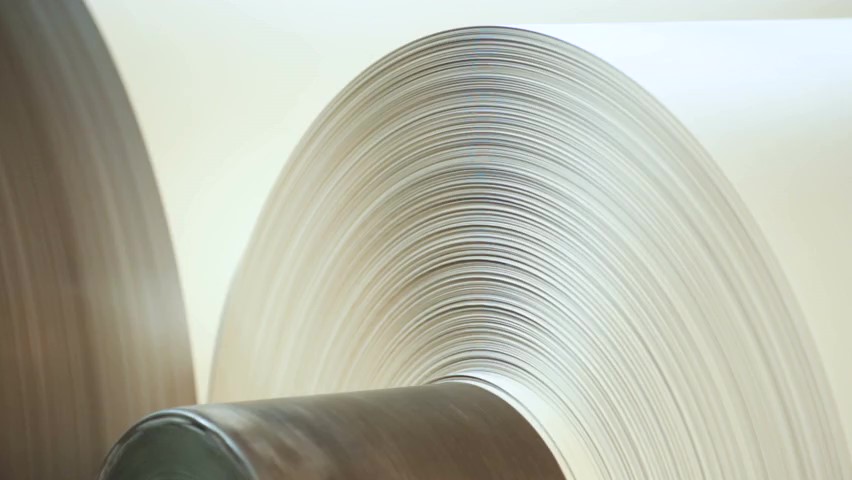 RQMS™: Optimizing Roll Quality and Yield
In 2020, a global manufacturer of advanced film products engaged Informetric Systems to deploy RQMS, or Roll Quality Management System. 
Application Requirements
Informetric collaborated with the manufacturer to outline necessary application requirements to ensure success and enhance production quality. The requirements were as follows:
1. RQMS must communicate with and link all current computer systems utilized in manufacturing; it must also have the flexibility to accept other systems and newer versions.
2. Defect maps must be acquired and stored; defect statistics are calculated and stored while being accessible through reports and COAs.
3. RQMS must acquire and archive high-resolution profile data from scanning web gauging systems.
4. Profile uniformity statistics (average, maximum, minimum, & standard deviation) must be accessible through reports/COAs and calculated on a roll and product run basis.
5. RQMS must assign reliable and accurate roll numbers acquired from the ERP system in real-time to products coming off the line.
6. RQMS must be able to automatically generate COAs following order completion.
Informetric worked extensively with the customer's corporate IT staff to identify enterprise integration strategies. The approach included assigning a unique roll number as it was detected from the inspection or gauging systems. RQMS reconciled the roll naming conventions based upon a transaction from ERP. All process, gauging, inspection, and lab data was accessible to this specific roll identifier. The subsequent transactions enabled this information to be associated with slit rolls and orders.
Benefits of the RQMS Application
RQMS provided centralized production management and process analysis tools to enable the customer to optimize yield and quality. Once installed and configured, RQMS supported direct access and analysis to the product, process, and quality data through a single application from a user's desktop.
The customer acquired and archived all critical quality data including high-resolution end-of-scan film profile data, defect map data from optical inspection systems, and laboratory test data from laboratory data management systems. This data could easily be accessed through the RQMS client applications and exported to Microsoft Excel for adhoc analysis. Moreover, RQMS retrieved trend data from process historians on-demand, offering engineer personnel cause and effect analysis between product uniformity and underlying process conditions.
This automatically generated detailed reports and drilled down processes and quality data associated with individual rolls.
The RQMS application generated Certificate of Analysis reports that conform end-customer specifications. This automatic report generation eliminated manual documentation, enabling manufacturing personnel to focus on higher value activities.
RQMS satisfies the requirements of manufacturers who receive a variety of benefits including:
RQMS facilitates quality investigations by enabling inquiries to be addressed with accurate roll maps; this complies with customer requirements for product traceability.
RQMS optimizes overall production efficiency and product yield by accessing all data related to production through a single analysis framework.
RQMS provides a powerful analysis environment for process engineers.
Engineers easily evaluate the relationship between root-cause variables, improving the overall performance of the process.
If you are interested in learning more about RQMS, please contact us or visit the product page.
Request Information